The owner of Insider and Politico tells journalists: AI is coming for your jobs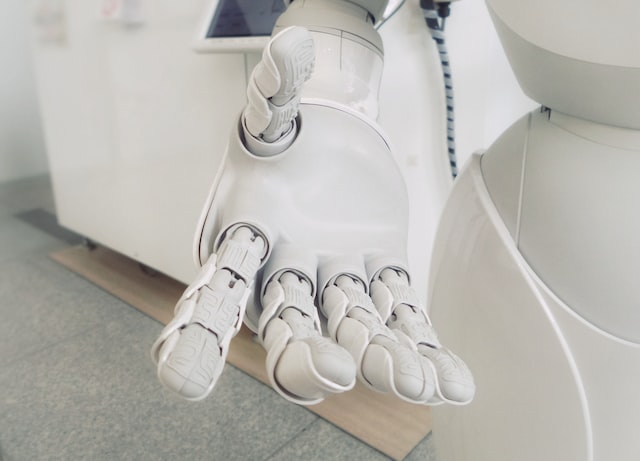 One of Europe's biggest media groups has warned journalists that artificial intelligence (AI) could steal their jobs, and has provided tips for how reporters can avoid the chop.
The chief executive of Axel Springer — which owns Insider, Politico and German tabloid newspaper Bild — told employees in a memo Tuesday that "artificial Intelligence has the potential to make independent journalism better than it ever was — or simply replace it."
In the memo, shared with CNN, Mathias Döpfner predicts that AI will soon be able to aggregate information much better than humans, and urges newsrooms to place a greater emphasis on commentary, exclusive news and investigations that can't be done by machines.
Journalists would still be needed to understand people's "true motives", he said.
"In short, the creation of exclusive and attractive content remains irreplaceable and is going to become even more critical to success for publishers," Döpfner wrote. "Only those who create the best original content will survive."
AI race
Döpfner's warnings come three months after Open AI opened up access to ChatGPT, an AI-powered chatbot. The bot is capable of providing lengthy, thoughtful responses to questions, and can write full essays, responses in job applications and journalistic articles. Its instant popularity has turbocharged a race among tech companies to bring their own AI products to market.
ChatGPT has become so popular that JPMorgan Chase (JPM), the biggest bank in the United States, has restricted its use among workers. Public schools in New York City have also banned the bot over concerns students could use it to cheat on their assignments.
Axel Springer is aiming to become a purely digital publisher, though turning its print titles — including Bild — into online-only publications will likely "take a few more years," Döpfner said.
The executive also said there would be "significant" job cuts across its business "in the areas of production, layout, proofreading and administration," without specifying how many. Staff in journalistic roles, such as reporters and specialist editors, are not currently the target of cuts, Döpfner said.
The company will try to avoid involuntary redundancies, he said, and will be "guided by a sense of fairness and humanity" when reducing its workforce.